Near Prague, perfect for business and relaxation
Weddings
Family Hotel Okoř is the ideal place for your romantic wedding, engagement, or bachelor(ette) party. We know that your wedding day is one of the most important days of your life. We will personally help you prepare this special event according to your wishes, and organize it down to the last detail.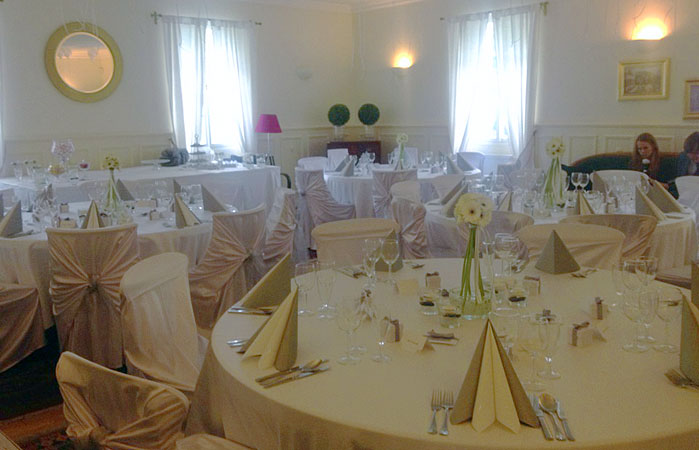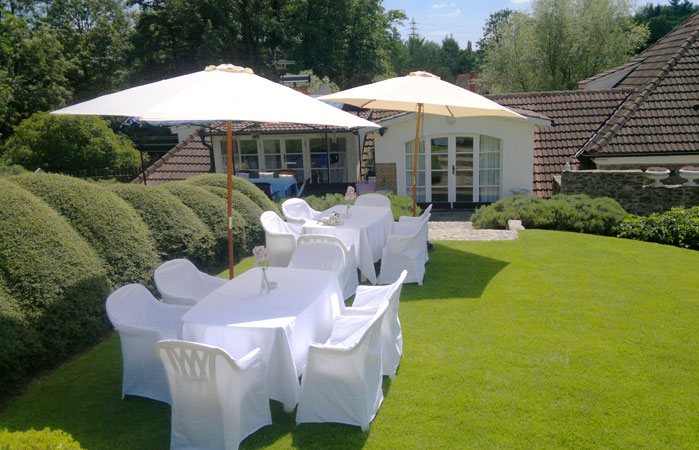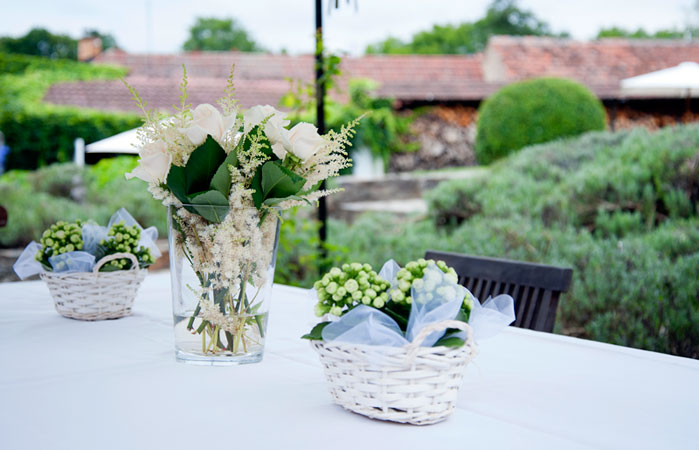 Your ceremony will be held in our beautiful garden with a view of the Okoř Castle. The ballroom is next to the garden with its unique style of terraces, some of them covered. We can accomodate up to 27 guests in our 11 rooms, individually decorated in French style.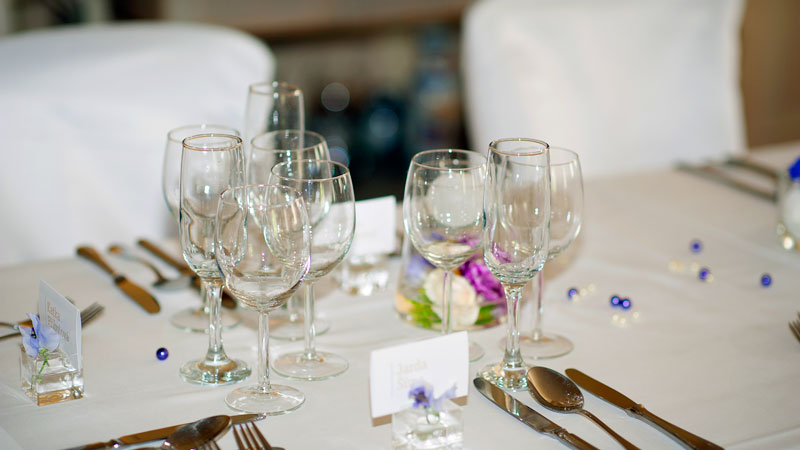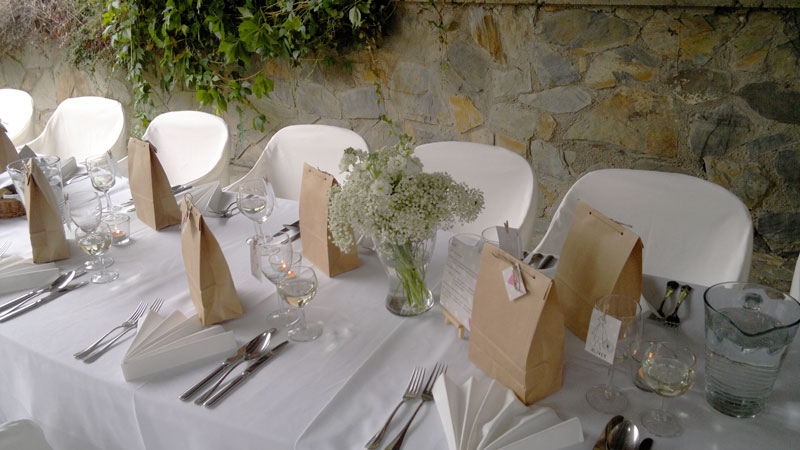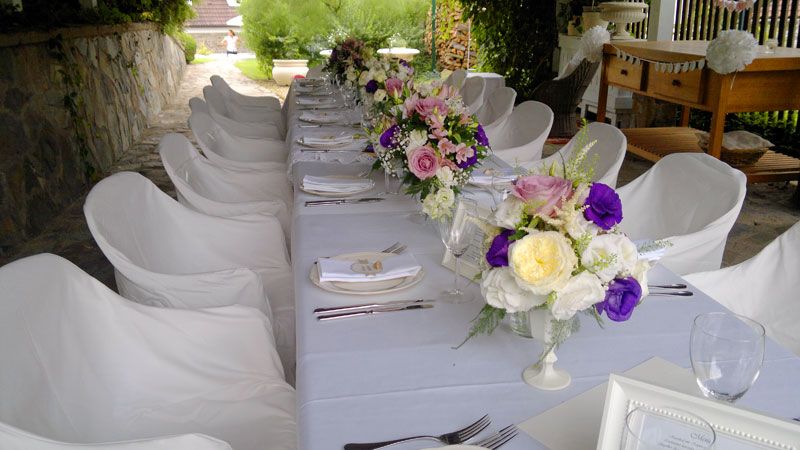 We will be happy to create a personalized menu, for the welcome drink and appetizer, the wedding lunch or evening buffet. Please contact us for information about our nemu choices and the available wine list.